WHY PRATEEK?
we offer 360 solutions in netsuite.
By implementing Oracle NetSuite, an ERP solution trusted by over 40,000 organizations, you can accelerate your growth and address specific business needs swiftly and effectively. And NetSuite is constantly evolving, just like your business. Therefore, our expertise with the software will help us optimize it for scaling your growth. Using NetSuite, we can make your business processes more agile, flexible, and responsive to changes. It easily allows you to focus on actual business decisions without being weighed down by cumbersome business processes.
We Have Processes Which Make Our Services Deliver Maximum Value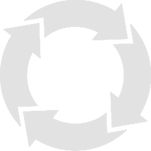 Develop
We leverage the capabilities of NetSuite to provide you with the latest and most relevant solutions that will optimize and automate your business workflows. By keeping in place the right tools, we empower you to grow, diversify and evolve atta rapid pace.

Validate
We ensure that our NetSuite optimizations and applications ultimately serve your business objectives through comprehensive testing, validation and bug fixes. We validate in a realtime environment to ensure that our solutions are effective across all use cases.

Design
Once the pain points are identified, we create a design plan which will outline our strategic as well as technical approach to resolving said issues. Our designs are unique, innovative and cost-effective when implemented to enhance the efficiency of your business.

Deploy
We deploy our solutions quickly, efficiently and with little to no hindrance to your business operations. We ensure that end-to-end integrations are complete and error-free to enable you to improve your efficiency from the word go.

Discover
Once you come to us with your business needs, we analyze your entire operational-flow and workflow to determine your pain points. This includes a complete analysis of every department in your organization whose efficiency you want us to improve with Oracle NetSuite.

Contact us!
Our sales experts are here to help
As your organization grows, it might be difficult for you to consolidate data and applications from disparate and outdated ERP systems.

Implementing a suite of NetSuite products can be overwhelming and expensive if it is not done right.The right service provider should allow you to optimize processes to maximize your ROI.

With our deep understanding of NetSuite, we can assess how you use the solution and derive customized plans that will help you make the most of it.

The modern workplace is one that is dependent on multiple applications. And while NetSuite may eliminate the need for many of them in your organization, we know that there still may be a few that you choose to continue using.

Once you have implemented NetSuite, your journey to business efficiency has only just begun. At Prateek Technosoft, we believe that training is an essential second step in the process so that you can make the most of all that NetSuite has to offer.

Your organization needs to function like a well-oiled machine. For this, your business applications may need to be periodically tweaked and serviced to retain seamless progress and accommodate both new and evolving business processes.

Consumers and brands are becoming increasingly connected. This connectivity has been made possible by Cloud technology — and NetSuite can easily power your journey to the Cloud.

At Prateek Technosoft, we work relentlessly towards enhancing your business processes with NetSuite.

At Prateek, our job doesn't end with getting your NetSuite applications up and running. Through our post-implementation support services, we will continue to ensure that you enjoy a seamless experience with all your applications and across your business units.

Scalable
cloud erp solution
Netsuite ERP
END-TO-END
CUSTOMER RELATIONSHIP MANAGEMENT
Netsuite CRM
BEST-IN-CLASS
PROFESSIONAL SERVICES AUTOMATION SOFTWARE
Netsuite PSA
REAL-TIME, UNIFIED,
GLOBAL BUSINESS MANAGEMENT
Netsuite ONE WORLD
OMNICHANNEL
ECOMMERCE MANAGEMENT
Netsuite suite-commerce
PRATEEK'S INNOVATION ON
NETSUITE'S PLATFORM
Netsuite suite-apps